Welcome to the new Ysgol Uwchradd Bodedern website, here you will be able to catch up with the latest news, stories and successes.
Ysgol Uwchradd Bodedern is an 11-18 secondary school located in the village of Bodedern. We teach the vast majority of subjects through the medium of Welsh and through that we take great pride in the privilege of developing the children and young adults of Anglesey as bilingual citizens.

Our aim as a school is to ensure that all pupils and students who come to us fulfil their potential and leave us as ethical, principled and respectful citizens with the skills to contribute fully to twenty-first century society.
We have a team of teachers and support staff who are fully committed to making a difference to the lives of the pupils in our care, and we offer a broad, varied and challenging curriculum for all ages.

When conditions and regulations allow, we will once again offer pupils a wide range of extra-curricular activities in order to develop their wider interests and enrich their lives. We are convinced that every pupil in the school has tremendous potential and we work passionately to nurture these talents.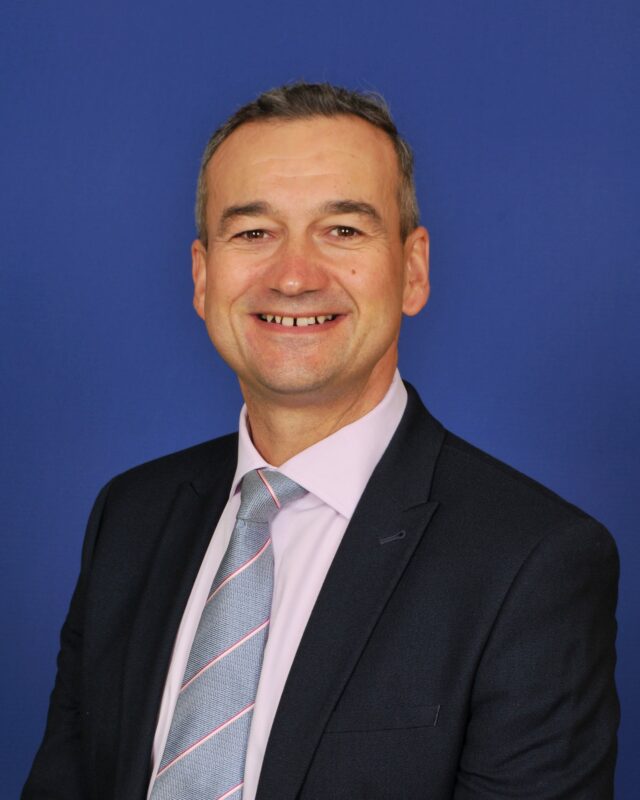 I am very proud and privileged to be the new head of Ysgol Uwchradd Bodedern, particularly as a former pupil myself. I am extremely fortunate to work with a dedicated team of staff, pupils and parents. It is only through this collaboration that this positive atmosphere can be achieved, and we can achieve our vision of a school where everyone is learning.
Thank you very much for your support.
Together we will reach our potential.
Paul G S Matthews-Jones
Headteacher